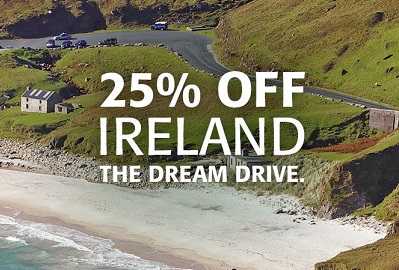 Irish Ferries New Deal: 25% off this Summer
27 Apr 2017
Irish Ferries is launching a fantastic new offer, saving 25% off virtually every journey between the UK and Ireland this year!
Book by midnight on Tuesday 9 May 2017 to save 25% on every cruise ferry crossing between 28 April and 15 December, and on the majority of Dublin Swift fastcraft sailings.
This is a great deal for those yet to book a family holiday, especially for travel at May half term, throughout July and August and at October half term.
"Ireland is a fantastic holiday destination, with the friendliest of welcomes, some of the best beaches in Europe and family-focussed attractions," says head of passenger sales Dermot Merrigan.
The 25% discount also applies to pre-booked on-board accommodation, which includes Club Class seats and cabins.
With the deal, return fares for a family of two adults and two children under 16 start at £205.