Mon - Fri: 8am - 7pm Sat: 8am - 4pm

Request a call back
Our holiday specialist will call you back at your preferred time. Our call back service is available for a prompt response during Mon - Fri 9.00am - 5.00 pm.
Alternatively you can call us on 0818 300 400 email us at holidays@irishferries.com
Devon Cliffs 2019 - Save up to €384
7 nights stay 2 bedroom Deluxe home sleeping up to 6 persons including car cruise ferry crossing.
Arrive 26 July 2019 Now €1,815 Saving €384
Arrive 19 July 2019 Now €1,537 Saving €306
Low €100 booking deposit
Book by 1 May 2019
Travel Information
This park slopes down to a beautiful sandy bay perfect for paddling and building sandcastles with plenty of on park fun. You can enjoy Devon cream teas;explore Dartmoor, the English Riviera and Bicton Park Botanical Gardens.
Sat nav postcode: EX8 5BT
Distance from ports.
Pembroke 209 miles / 337 km
Holyhead 335 miles / 540 km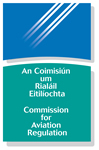 Licenced by the Commission for Aviation Regulation, TA 0424.
Please click here to view our Britain Holidays Terms & Conditions to be read in conjunction with Irish Ferries ferry travel conditions