Mon - Fri: 8am - 7pm Sat: 8am - 4pm

Request a call back
Our holiday specialist will call you back at your preferred time. Our call back service is available for a prompt response during Mon - Fri 9.00am - 5.00 pm.
Alternatively you can call us on 0818 300 400 email us at holidays@irishferries.com
Drayton Manor & Thomas Land

Drayton's Magical Christmas - Family of 4 from €515
Three night stay at 3* Holiday Inn Express Hotel.
Sharing family room 2 adult and 2 children 11 yrs and under.
One day park pass to Drayton Manor & Thomas Land.
Return car ferry crossing.
Park open Friday to Sunday only between 16th November up to 22 December 2019
GET EXCLUSIVE DEALS
The best offers straight to your inbox. Subscribe right here. Right now.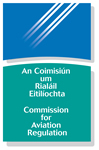 Licenced by the Commission for Aviation Regulation, TA 0424.
Please click here to view our Britain Holidays Terms & Conditions to be read in conjunction with Irish Ferries ferry travel conditions