Chateau de Colombieres - From €430 per person
The Chateau de Colombieres is spectacular, lovingly maintained, beautifully furnished and has been the home of the Maupeou d'Ableiges family for several generations. Located in the midst of the Regional Natural Park of the Cotentin and Bessin marshlands gives the Colombières estate a bewitching and captivating charm. This Chateau has a 1000 years of history from William the Conqueror to the Allied Forces Landing on June 6, 1944.

Chateau de Colombieres - Choice of rooms
Bedrooms are comfortable with quiet views of the courtyard and garden with complimentary WiFi available, breakfast in the mornings is treat.
Deluxe Suite
Deluxe King Room
Deluxe Double Room
Superior Room

Chateau de Chantore - Distance to Attractions
Distance to the main attractions (Kilometers)
Cherbourg - 71
Town / Village - 2
Omaha Beach - 15
Arromanches 360 - 36
American Cemetery - 17
Bayeux - 26
Bayeux Tapestry - 26
Le Cite de la Mar - 79
Mont St Michel - 122
Deauville - 104
Honfleur - 119
Other Hotels in the region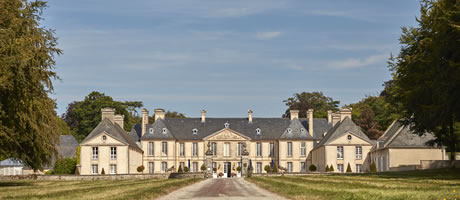 From €313 per person
Ever since becoming a hotel in 1976, Audrieu is a fine example of good taste and the symbol of the French art of living.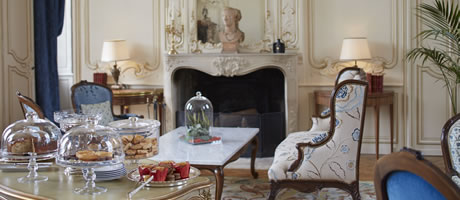 Stay in one of its suites and rooms, some of them with original wainscoting, and enjoy a combination of luxury, space and comfort.