Ship & Ports
W.B. Yeats
Dublin Port
Cherbourg Port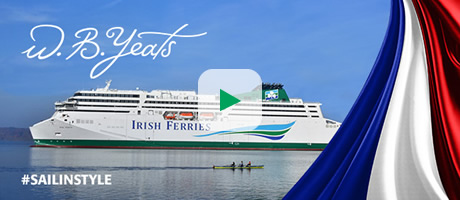 Travel in style onboard W.B. Yeats
The W. B. Yeats has space for 1,885 passengers and crew, 1,200 cars and 440 cabins including luxury suites with their own private balconies. Other facilities include a Club Class lounge, á la carte and self-service restaurants, cinema, shopping and a choice of bars and lounges.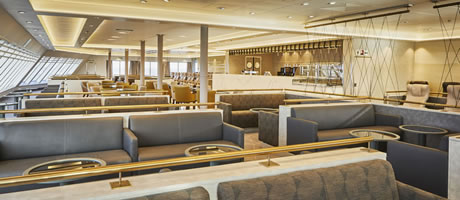 What's Onboard
Welcome reception area
Onboard shopping
Waiter service restaurant
Self service dining
Cafe / Bar
Club Class Lounge
Free Wifi
En-suite air conditioned cabins
Luxury suites with private balconies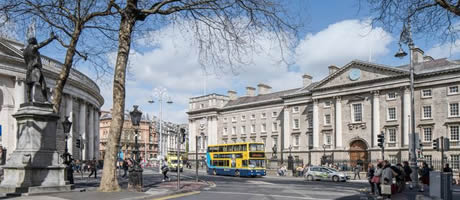 Dublin
Move easily from vibrant city-centre life to the peaceful tranquillity of its charming coastal villages in less than 30 minutes. You'll sample art, culture and nightlife in a bustling city that's easy to get around, before immersing yourself in nature and heritage on its stunning outskirts. Why not embark on a hike or a cycle in the soaring Dublin mountains?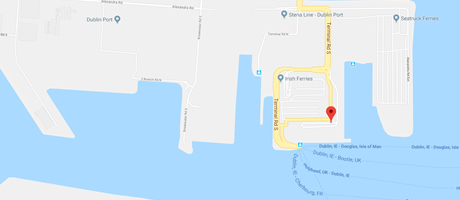 Dublin Ferryport is situated 2 miles from the centre of Ireland's vibrant capital city.
It's also positioned at the heart of Ireland's road and rail network. Dublin Port Tunnel is situated within the port complex & provides quick access to the M50 & M1 motorways, the main routes to the North and South of the country.
A public bus service operates from the terminal building to the main bus station in Dublin City Centre.
Dublin Port Directions
The GPS co-ordinates for Dublin are: 53.3479, -6.1954
Cherbourg
Cherbourg is situated at the Northern tip of the Cherbourg Peninsula and provides an excellent gateway for travel by road to and from the North and East of France, Paris, and onwards to Holland, Belgium and Germany.
The city's railway station is at the end of the line from Paris and regular services operate to and from Paris-Saint-Lazare via Cae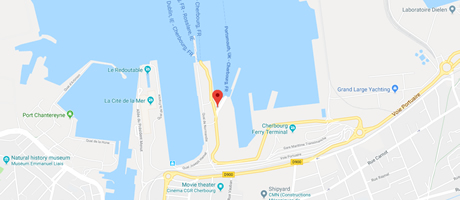 Cherbourg Port Directions
The GPS co-ordinates for Cherbourg are: 49.6462, -1.6114
GET EXCLUSIVE DEALS
The best offers straight to your inbox. Subscribe right here. Right now.