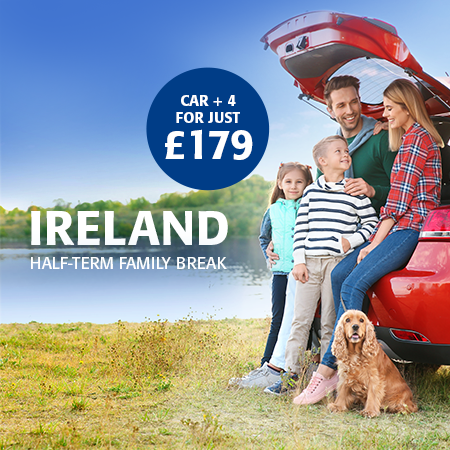 Half-term is approaching and we have a family-size offer for you!
Set sail to Ireland on a mini break for just £179 for you, your family and your car!
That's right - your car and up to four people for only £179 return!
Drive along the spectacular Wild Atlantic Way, explore the history and magic of Ireland's Ancient East or discover what the Hidden Heartlands have to offer.
With so many beautiful sights to see and exciting things to do, there is no reason not to load up your car and discover everything Ireland has to offer.
There's something for everyone when you bring your car to Ireland!
Plan Your Trip
Wild Atlantic Way
Ireland's Ancient East
Hidden Heartlands
Dublin
Holidays in Ireland
Hotels
Cottages
B&Bs
Castles