Health Card
EU citizens who become ill or injured while on holiday or temporary stay in another EU member state can avail of public health care.

To avail of this public health care, you need to have a European Health Insurance Card or EHIC (formerly the E111 form). Each individual member in a family needs their own personal card. There is no charge for this card as it is a free public service.
For detailed information see www.ehic.ie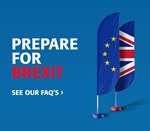 Brexit: In the event of a no-deal Brexit, UK registered EHICs are unlikely to be valid, and it is therefore recommended that you buy personal travel insurance to cover any potential health care costs. In the event of a deal, EHIC cards will be valid during the transition period until at least the end of December 2020.