Reis tussen Ierland en Groot-Brittannië op onze Rosslare / Pembroke-route
Laatste check-in tijd: 30 minuten voor vertrek
Geen bagagelimiet
Overtocht van 4 uur
2 overtochten per dag
Geweldige faciliteiten aan boord
PEMBROKE - ROSSLARE

ROSSLARE - PEMBROKE
| | | |
| --- | --- | --- |
| Schip | Vertrek | Aankomst |
| Oscar Wilde - Dagelijks | 02.45 | 06.46 |
| Oscar Wilde - Dagelijks | 14.45 | 18.46 |
| | | |
| --- | --- | --- |
| Schip | Vertrek | Aankomst |
| Oscar Wilde - Dagelijks | 08.45 | 12.46 |
| Oscar Wilde - Dagelijks | 20.45 | 00.46 |
Schepen op deze route
Introducing Oscar Wilde
Oscar Wilde is our largest passenger cruise ferry with an impressive capacity of over 2,080 passengers. Onboard you'll find numerous facilities to keep you occupied including a choice of restaurants, a large shopping area, children's play area, a Freight Driver's Club, an exclusive Club Class lounge, cabin accommodation and much more.
What's onboard
Restaurant
Reception
Club Class
Duty Free Shopping
Café/bar
Spacious outdoor decks
Choice of cabins
Kids Play Area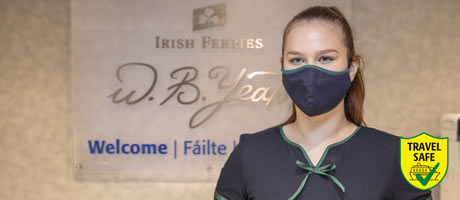 A safer way to get away
Irish Ferries is offering you a safer way to get away, and we look forward to welcoming you onboard again. As travel restrictions in many countries are currently being relaxed, we have introduced additional measures onboard our ships to ensure that both passengers and crew can 'Travel Safe'.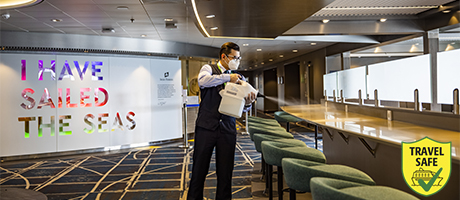 Additional safety measures
In Car Check-in
Enjoy Fresh Air
Sail in space
Cabins
Services Onboard
Cleaning & Sanitisation
GET EXCLUSIVE DEALS
The best offers straight to your inbox. Subscribe right here. Right now.