Mon - Fri: 8am - 7pm Sat: 8am - 4pm

Request a call back
Our holiday specialist will call you back at your preferred time. Our call back service is available for a prompt response during Mon - Fri 9.00am - 5.00 pm.
Alternatively you can call us on 0818 300 400 email us at holidays@irishferries.com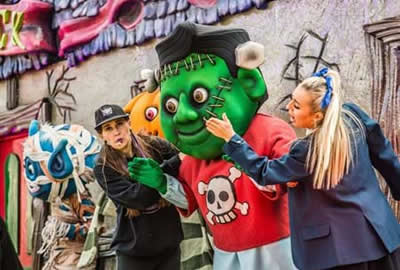 Scarefest 2017
Running this October 7th - 8th; 14th - 15th & 20th - 31st
Perfect for an action-packed holiday break this October
Call us today on 0818 300 400
Travel Information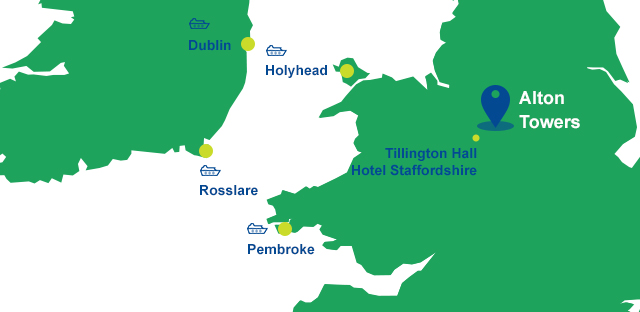 A two hour 30min drive from Holyhead just two minutes from junction 14 off the M6 motorway and just outside Stafford Town. 36 Km / 22 Miles from Alton Towers Theme Park.
Sat nav postcode: ST16 1JJ

Distance from ports.
Holyhead 146 miles / 235 km
Pembroke 232 miles / 376 km
GET EXCLUSIVE DEALS
The best offers straight to your inbox. Subscribe to our newsletter today