Are you arranging a group event?
If you are planning on travelling together as a group with 5 vehicles or more for private, corporate or sporting events, then we can offer you a discount on your crossings. Our discounts are tiered, so the more vehicles that are travelling, the better the discount offered! We can also prebook meals for your group – contact us for details.
To allow us to make the necessary arrangements and offer you the best possible rate, please contact our team at clubdeals@irishferries.com with the details below as soon as possible, especially if you're planning to travel during our busy times (for example Easter, Summer, school holidays and times for major sporting events).
Number of vehicles that will be travelling and types of vehicle
The routes, dates and times that you would like
What type of onboard accommodation would you prefer
Would your group require any meals on board?
Please note that we will do our best to accommodate your group on your chosen sailings. Where this is not possible, our team will offer you the nearest available alternative dates.
Whatever your reason for travelling, our group booking team will ensure that your journey is relaxed!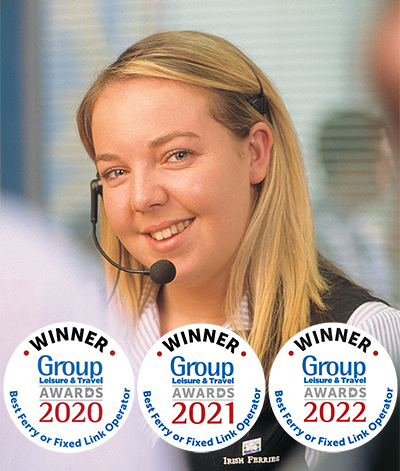 GET EXCLUSIVE DEALS
The best offers straight to your inbox. Subscribe right here. Right now.