Sailing Check-in
Please note Irish Ferries use the 24 hour clock. Check-in times differ depending on the route etc. You must ensure that you are through the check-in point before the times advised below:
Great Britain / Ireland Routes – latest check-in time
Travelling with coach – 1 hours before departure

Travelling with any other vehicle type - 30 minutes before departure

Travelling on foot or cycling – 30 minutes before departure

France / Ireland Routes – latest check-in time
Travelling with coach – 2 hours before departure
Travelling with Motorcycle - 1 hour 30 minutes before departure
Travelling with any other vehicle type - 1 hour before departure
Travelling on foot or cycling– 1 hour before departure
Notes:
Passengers travelling with guide dogs or any domestic animal on the Ireland France route must check in 2 hours before departure. Please allow a little extra time if you need to collect tickets at the port.
Mobile Phones / Data Roaming
It is possible to use your mobile phone while at sea, to make calls, send texts and use data.
While close to land, you phone will connect to a terrestrial mobile network, and EU roaming rules apply. The EU binding price cap does not apply if you use your mobile phone onboard via the ferry's satellite connection, provided by Telenor Maritime.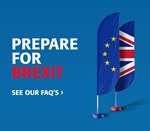 Brexit: Governments are working with mobile operators to prevent the reintroduction of roaming charges after Brexit for people travelling to the UK, including Northern Ireland, in relation to data roaming while connected to a terrestrial mobile network. This is not relevant for data roaming while at sea.
Please remember the following:
This satellite service is more expensive than your normal tariff.
Irish Ferries / Telenor Maritime do not set the tariffs.
Your own mobile operator sets the rates and is obliged to advise you of these by text message, when your phone switches to the onboard satellite network.
Connection over a satellite network is not a terrestrial network and is not covered by the EU regulations on data roaming introduced in June 2017.
Passengers from the USA, Canada and other countries may have to contact their home operator to activate the satellite service.
Further clarification on the EU rules around data roaming can be found here: https://ec.europa.eu/digital-single-market/en/faq/question-and-answers-roaming
If you are concerned over data roaming charges, please SWITCH OFF your mobile data and use the onboard WiFi instead.
Health Card / EHIC / GHIC
Ordinary residents of Ireland, UK and other EU member states can access necessary healthcare from the state healthcare systems in Ireland, UK and EU member states on presentation of a currently valid EHIC (European Health Insurance) card.
For UK residents, once your current EHIC card expires, you can apply for a new UK issued GHIC (Global Health Insurance Card). This entitles UK residents travelling in Ireland to access medically necessary state health services on the same basis as an Irish resident. You may still need to pay a fee for some services, like an Irish resident. You will not need to pay for hospital care including A&E or inpatient treatment, although you will pay in full for private healthcare.
More information for Irish & EU Residents: HERE
More information for UK Residents: HERE
'Necessary healthcare' mean healthcare which becomes medically necessary during your stay, and you cannot reasonably wait until you're back home to get it. This is not a replacement for travel insurance. We advise that you take out travel insurance and breakdown assistance before your trip. Not all state healthcare is free and free services may differ between countries.
Luggage Lost
All personal belongings found on our ships or in the ports are sent to our shore based lost property offices for collection. Passengers who have put their names or telephone numbers on any piece of personal property sent to our lost property offices will be contacted.
Property recovered on board is held for 1 month before being donated to charity.
If you have lost or misplaced personal items while travelling please contact us:
Dublin/Holyhead Route - Call us in Ireland on 00 353 1 6075519
Rosslare/Pembroke Route - Call us in Pembroke on 0044 8717 300 500
Ireland/France Route - Call us in Ireland on 00 353 53 9133158
Luggage Storing Onboard
Dublin and Holyhead routes
We have luggage handling facilities for foot passengers. In Dublin and Holyhead you simply put your bags on a carousel at the check-in stage and then you collect them in the terminal building when you arrive. The luggage is stowed on the car deck so you will have no access to it during the voyage. For your comfort and security, all luggage put through this system is ticketed.
Rosslare and Pembroke routes
Foot Passengers are brought from the terminal in Rosslare and Pembroke to the ship by bus. Your luggage must remain with you during this transfer. The bus travels with the ship so you may leave your luggage on the bus or bring it with you to the upper decks of the ship. Passengers who leave their luggage on the bus do so entirely at their own risk.
Ireland/France routes
In Dublin foot passengers access the ship via either a pedestrian link span, or a shuttle bus which will bring them from the terminal building to the ship. Passengers must bring their luggage with them. In Cherbourg foot passengers are brought from the terminal to the ship by bus and their luggage must remain with them during this transfer.
Priority Loading
Priority Loading - Irish Sea Routes
Cruise ferry Mv Ulysses (Dublin /Holyhead route)
Motorists who book either club class or a cabin (before travel commences) will receive priority loading
Cruise ferry Mv W.B. Yeats (Dublin /Holyhead route)
Motorists who book either club class or a cabin (before travel commences) will receive priority loading
Cruise ferry Mv Blue Star 1 ( Rosslare/Pembroke route)
Motorists who book either club class or a cabin (before travel commences) will receive priority loading
Cruise ferry Mv Epsilon ( Dublin/Holyhead route)
Unfortunately due to the nature of vehicle loading on this ship we cannot offer priority loading when a cabin is pre-booked.
Fast craft HSC Dublin Swift (Dublin /Holyhead route)
Motorists who book club class (before travel commences) will receive priority loading
Speedy Exit
"Speedy Exit" is available to a limited number of cars or motorbikes on our Ireland – France service only from just €10 each way for cars and from €5 each way for motorcycles.
If you book "speedy exit" your vehicle will be placed in a dedicated lane on either deck 7 or deck 5 and we guarantee that your vehicle will be one of the first 20 cars or motorbikes to disembark from the ship on arrival in port.
Early booking is advisable
You must be through the check-in point at least one hour before the scheduled departure time to avail of "Speedy Exit"
For vessel stability and stowage reasons "Speedy Exit" cars may be parked behind freight or other large vehicles
Due to operational restrictions "Speedy Exit" is not available to vehicles exceeding 2.25m in height (incl. roof luggage), not available to cars towing trailers / caravans, or indeed to vehicles requiring close access to passenger lifts
If you have already made a booking and would like to add Speedy Exit to this you can do so in: Manage your booking
Sailing Disrupted
Every effort is made to maintain advertised schedules but sailing times can sometimes be disrupted due to technical, operational or weather related issues.
If your sailing is cancelled we will do everything possible to transfer you onto the next available Irish Ferries sailing. If you would prefer not to travel on the next available sailing please contact us and we will be happy to arrange an alternative date for you.
When making your booking please provide us with a contact number (ideally your mobile phone number) and we will endeavour to make contact with you in the event of any major disruption
Sailing Missed
If you miss your sailing we will do everything possible to transfer you to the next available Irish Ferries sailing. You will be charged an amendment fee plus any difference in fare. There is no refund due for unused tickets.
Guide to Driving in France
So, you're thinking of taking the car to France? We've put together a simple guide to driving in France…...
Remember that before taking the car to France
You should remember:
1. The minimum age for driving in France is eighteen.
2. Drivers of vehicles must carry and be able to produce a valid driving licence.
3. Proof of insurance (third party or above). Your own Irish car insurance should give automatic third-party cover but contact your insurance company to check that you have adequate cover before you travel.
4. Proof of ID (a valid Passport)
5. Vehicle registration document – i.e.: proof that you own the vehicle and / or have permission to take it abroad.
Brexit: In the event of the UK leaving the EU with no deal, holders of UK driving licenses and UK registered cars should note the following:
Drivers licence: Non-EU licence holders are required to have an International Drivers Permit, while driving in the EU.
UK registered / insured cars will no longer benefit from the EU's automatic third-party motor insurance cover and will need a physical 'Green Card' as evidence of Insurance. These are issued by insurance companies, currently fee-free.
Drivers towing caravans or trailers will be required to have two green cards for insurance purposes – one for their vehicle and one for the unit they are towing.
When driving in France you are required by law to carry the following items:
Reflective jackets (one for each occupant, these must be kept inside the vehicle within easy reach of passengers)
Warning triangle (compulsory in every vehicle with 4 wheels or more)
Headlamp beam deflectors (depending on your car, you will either need deflector stickers or have to adjust the beam manually)
Breathalysers / alcohol test (as of January 2013 the French government announced that the introduction of an €11 fine for not carrying one has been postponed indefinitely, however the law still states that drivers of motor vehicles and motorcyclists must have an alcotest ready for use in their vehicle even though no penalty will be imposed if they cannot present one during a police road check)
Irish registration plates incorporating the IRL / EU symbol or display a conventional 'country of origin' sticker unnecessary.
Spare bulbs - by law you're also mandated to carry a spare bulb kit for your vehicle, as the French police may deem it necessary to replace it there and then on the grounds of safety. For a few pounds to buy a kit, you could avoid unwanted attention and a fine.
Important Information for Driving
Speed Limits in France
Speed limits in France are determined by place, vehicle and by the weather.
Built-up areas 50 km/h
Outside built-up areas 80 / 90km/h depending on region
Urban motorways and dual carriageways separated by a central reservation 110 km/h
Motorways 130 km/h (lower in built-up areas. Minimum 49mph (80km/h)
In wet weather or if you've held a driving licence for less than three years, lower limits apply.

Useful Links
Irish Department of Foreign Affairs: https://www.dfa.ie/travel/travel-advice/a-z-list-of-countries/
The Automobile Association: https://www.theaa.com/european-breakdown-cover/driving-in-europe/country-by-country
The RAC: https://www.rac.co.uk/drive/travel/driving-abroad/