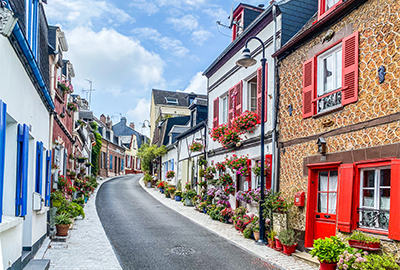 Discover Irish Ferries' new Cote d'Opale Gastro Guide
08 Sep 2022
Irish Ferries together with award-winning Irish food writer, Trish Deseine, have created the ultimate foodie travel guide for Northern France, ideal for an autumn getaway
Starting on board Irish Ferries' service from Dover to Calais, the self-drive journey heads south through Wissant, Boulogne-sur-Mer, Le Touquet, and ends at Saint Valery sur Somme. The itinerary provides tips on where to stay, what to visit and places to shop – delivering the ultimate itinerary for culturally curious foodie fans.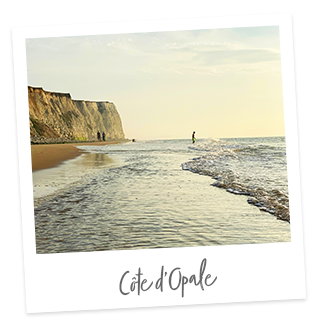 Trish Deseine says: "France and Ireland are two destinations that are very close to my heart, therefore I am immensely proud to present the Cote d'Opale Gastro Guide which I've created alongside Irish Ferries.
"I've carefully selected my top recommendations for places to eat and drink, including top local food markets and authentic wine bars, but also the region's Michelin-starred restaurant. I've shared my guidance on best ancient sites to visit, places to shop, and where to stay for a memorable time in Northern France. Expect breath-taking cliff views, medieval villages, boutique B&Bs and historical hotels. My hope is that travellers make the most of discovering this magnificent region of France that is easily accessible from the UK."
Born in Belfast, Trish's first publication was a French cookbook, 'Petits Plats Entre Amis', and since, she has gone on to publish 35 books and win 5 World Gourmand Awards. Trish began working closely with Irish Ferries in June 2021, when the company launched its Dover – Calais ferry service.
Now with three ships in service on the route, Isle of Inishmore, Isle of Innisfree, and Isle of Inisheer, Irish Ferries offers more choice, a proven high standard of award-winning service and Irish-style hospitality to passengers travelling to and from France and beyond.
Nora Costello, Consumer Marketing & Sales Director at Irish Ferries, says: "Many Brits are seeking new, meaningful holiday experiences but don't want to travel too far from home – our new Cote d'Opale Gastro Guide delivers on that. This continues our ethos of encouraging passengers to 'Sea Travel Differently' - we welcome new and returning customers to sail with us this summer and beyond."
Customers can book online to sail with Irish Ferries at www.irishferries.com. Sailings start from £64 one way for a car and up to nine passengers.