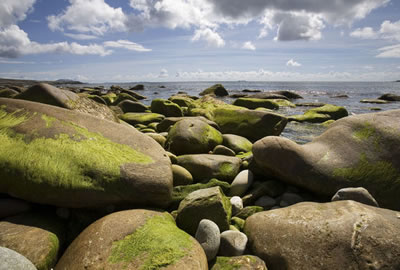 Discover 'missing' Dooagh Beach – sail and stay with Irish Ferries
09 May 2017
Amazing Dooagh Beach has miraculously re-appeared after going missing for more than 30 years. Over the last 10 days, tides have returned millions of tons of sand to recreate the beautiful beach lost during storms in 1984.
That's a great excuse to visit lovely Achill Island with Irish Ferries!
Connected to the mainland of County Mayo by road-bridge, Achill Island already has several Blue Flag beaches – and now the 'missing' beach at Dooagh is in the running for another flag.
Stay at one of Irish Ferries' featured holiday cottages and discover Achill Island for yourself.
Choose from nearby Trawmore Holiday Homes, or Slievemore Holiday Homes, both from £601 for a week before 16 June. That's based on two adults travelling by car and sharing, with up to three children under 16 free of charge.
08717 300 400, www.irishferries.com/holidays