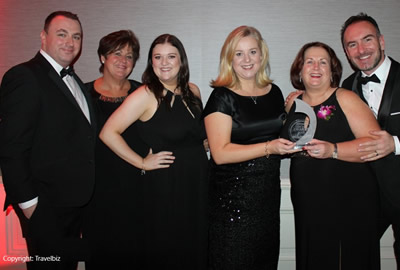 Irish Ferries becomes 'Best Ferry Company' for the 12th consecutive year
26 Nov 2018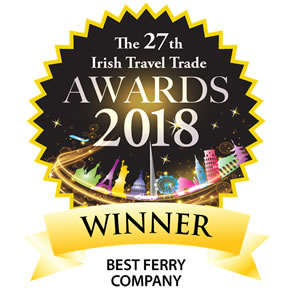 26th November 2018 – Irish Ferries has been named the 'Best Ferry Company' for the 12th consecutive year at the annual Irish Travel Trade Awards, which took place in Dublin over the weekend.
The highly prized Irish Travel Trade Awards recognise and reward excellence in product and service as voted by Irish travel agents, North and South.
The accolade means that Irish Ferries continues to hold the two leading 'Best Ferry Company' titles from the Irish travel trade, having also been awarded the top honour at the 2018 Irish Travel Industry Awards earlier this year.
Irish Ferries is the leading ferry operator to and from the Republic of Ireland. Over the last number of years, it has invested over €450 million in new fleet and port facilities and has the most modern fleet in Europe.
Accepting the award, Dermot Merrigan, head of passenger sales at Irish Ferries said:
"We are honoured to receive this award, which we believe is an acknowledgement of a strong partnership with the Irish travel agent sector, which independently voted on the award.
"The award also recognises the work we have been doing and the investment we have made over many years to improve the standard and quality of service, to ensure we continue to offer the best possible customer experience."