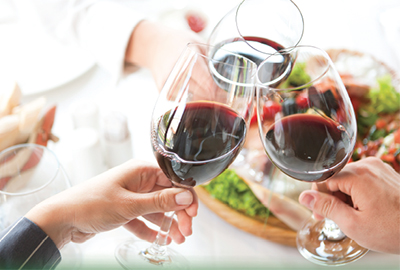 Unmissable mini-break deals include special wine tasting in Cherbourg
04 Aug 2021
As travel restrictions have relaxed, many of us are planning a much-deserved late summer break. What better way to spend it than on a mini break to France with Irish Ferries?
Cruise away onboard the spacious W.B. Yeats and enjoy up to 2 nights in France with plenty of time to tour Normandy, sample some gastronomic delights and stock your car with the best wine deals. And there's even a special wine tasting event in Cherbourg to boot.
Irish Ferries is delighted to release limited availability on these unmissable mini breaks to France this September on W.B. Yeats, with fares starting at €99 per person each way including a cabin and car, based on 2 people travelling together. Sailing dates currently available are the 09th, 16th, 23rd and 30th of September.
As part of the deal, a special wine tasting event in Cherbourg will take place in conjunction with Wine Beer Supermarket. Participants will have the opportunity to meet a number of English-speaking wine producers, taste some delicious new wines, and learn more about various wine regions and varietals, while also availing of some exclusive offers.
This mini break deal includes two nights on board the award-winning and spacious W.B. Yeats, where passengers have a choice of cabin types, some with access to premium lounges with panoramic sea views and much more. For food and drinks lovers, the acclaimed Lady Gregory restaurant offers a delicious way to start and to finish this trip.
Irish Ferries continues to deliver enhanced measures onboard, as part of its 'Travel Safe' programme. Access to fresh sea air throughout the vessel both inside and out as well as social distancing measures and private accommodation options are all part of the offering. And with free Flexibility option available when booking, customers can book with confidence, should their plans be changed before they travel.
For more information visit: www.irishferries.com/France/MiniBreaks/