Your West Wales Family Itinerary
Driveable, affordable, and accessible via ferry, the West of Wales can be your next weekend holiday destination.
Whether you're looking for adventure, history, or culinary delights, the West of Wales offers an incredible variety of activities and sites for families on holiday. The region's stunning coastline, abundance of castles, and special culture attract travelers year round. If you're in need of a family-friendly driving holiday, consider planning your route along this itinerary.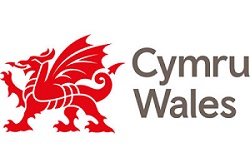 All provided imagery is Crown copyright and is reproduced with the permission of Visit Wales under delegated authority from the Controller of HMSO.
© Crown copyright (2018) Visit Wales
GET EXCLUSIVE DEALS
The best offers straight to your inbox. Subscribe right here. Right now.