Mon - Fri: 8am - 7pm Sat: 8am - 4pm

Request a call back
Our holiday specialist will call you back at your preferred time. Our call back service is available for a prompt response during Mon - Fri 9.00am - 5.00 pm.
Alternatively you can call us on 0818 300 400 email us at holidays@irishferries.com
Travel Information
This park slopes down to a beautiful sandy bay perfect for paddling and building sandcastles with plenty of on park fun. You can enjoy Devon cream teas;explore Dartmoor, the English Riviera and Bicton Park Botanical Gardens.
Sat nav postcode: EX8 5BT
Distance from ports.
Pembroke 209 miles / 337 km
Holyhead 335 miles / 540 km
GET EXCLUSIVE DEALS
The best offers straight to your inbox. Subscribe right here. Right now.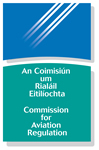 Licenced by the Commission for Aviation Regulation, TA 0424.
Please click here to view our Britain Holidays Terms & Conditions to be read in conjunction with Irish Ferries ferry travel conditions