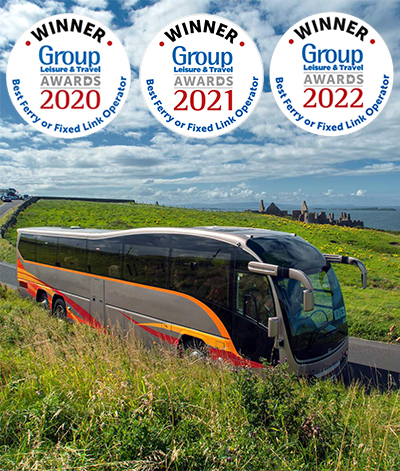 Great low fares for Groups of 10 passengers or more travelling together
Prices from €15 per person one way
Great value rates on ferry travel and accommodation in Ireland
For those booking a number of groups travelling at different times, the discounts just get better and better
Contact us today; our group travel experts are waiting to help.


Call our group experts on:
0151 242 1615
Mon - Fri 8am - 7pm, Sat 8am - 4pm

Request a call back
Our groups specialist will call you back at your preferred time. Our call back service is available for a prompt response during Mon - Fri 9.00am - 5.00 pm.
Alternatively you can call us on 0151 242 1615 email us at groups@irishferries.co.uk