Hotel les Fuchsias - From €339 per person
Hotel Les Fuchsias if full of character located in the town of Saint-Vaast-la-Hougue on the Cotentin peninsula, Normandy. This charming family hotel was opened in 1957 when Juliette and Pierre Brix bought the Hotel de France, a former coach house dating from 1829, just two street away from the fishing port and 2km from the Hougue tower. The hotel is set within private gardens with 100-year old fuchsia plants with an awarding winning restaurant.

Hotel les Fuchsias - Choice of rooms
Standard Double
Superior Double
Double Room with garden view
Economy Double
The ensuite bedrooms are individual in style and size given the architecture of the buildings, some located in the main building or others a short stroll through the garden. Continental breakfast is available at an additional charge of €14 per adult.

Hotel les Fuchsias - Dining
The hotel restaurant serves regional and seafood specialities. It has a veranda that opens onto the garden for outdoor dining in summer.

Hotel Les Fuchsias - Distance to Attractions
Distance to the main attractions (Kilometers)
Cherbourg - 30
Town / Village - 0
Omaha Beach - 20
Arromanches 360 - 93
American Cemetery - 76
Bayeux - 84
Bayeux Tapestry - 84
Le Cite de la Mar - 26
Mont St Michel - 169
More Hotels in the region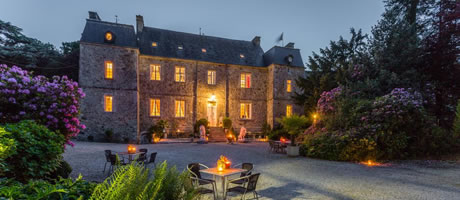 From €313 per person
Located less than 2 km from Brix, with a communal garden, terrace and children's playground with the nearest beach a 20-minute drive away.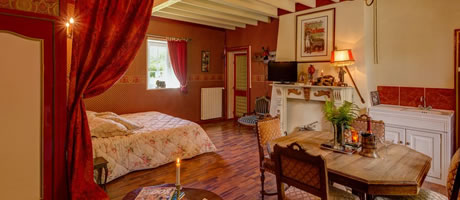 All rooms feature a flat-screen TV to view the many DVDs that are available to borrow. The private bathrooms includes a hairdryer.