Dover to Calais

Calais to Dover
Vessel
Departs
Arrives
Cruise Ferry - Monday to Saturday
04.40
07.10
Cruise Ferry - Daily service
09.30
12.00
Cruise Ferry - Daily service
14.20
16.50
Cruise Ferry - Daily service
19.05
21.35
Cruise Ferry - Daily service
23.45
02.15

Please note this service does not facilitate foot passengers

All times are local
Vessel
Departs
Arrives
Cruise Ferry - Monday to Saturday
03.20
03.50
Cruise Ferry - Daily service
08.05
08.35
Cruise Ferry - Daily service
12.55
13.25
Cruise Ferry - Daily service
17.40
18.10
Cruise Ferry - Daily service
22.25
22.55

Please note this service and does not facilitate foot passengers

All times are local
Ships on this route
Isle of Inishmore
Travel Safe
Travel in style on "Isle of Inishmore"
Here you will discover a range of environments in which to relax and enjoy the journey. Try the Club Class lounge or if you need your own space you could book a cabin for the trip.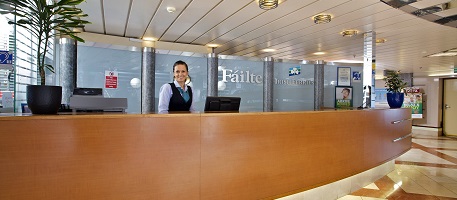 What's onboard
Panoramic views
Reception
Club Class
Brasserie
Blooms Bar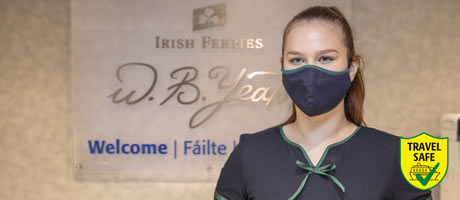 A safer way to get away
Irish Ferries is offering you a safer way to get away, and we look forward to welcoming you onboard again. As travel restrictions in many countries are currently being relaxed, we have introduced additional measures onboard our ships to ensure that both passengers and crew can 'Travel Safe'.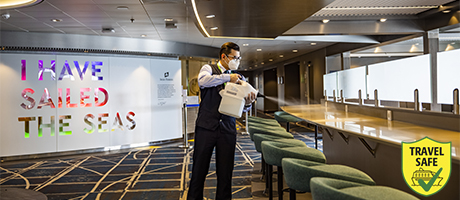 Additional safety measures
In Car Check-in
Enjoy Fresh Air
Sail in space
Cabins
Services Onboard
Cleaning & Sanitisation
Wearing of Face Masks / Face Covering